What security obligations are imposed on data controllers and data processors?
Security requirements may not always be included in the data protection law, but are key to guaranteeing lawful processing of personal data. The entity processing the data must take all useful precautions with respect to the nature of the data and the risk presented by the processing, to preserve the security of the data and prevent alteration, corruption or access by unauthorized third parties. Appropriate technical and organizational measures should be implemented to ensure a level of security appropriate to the risk.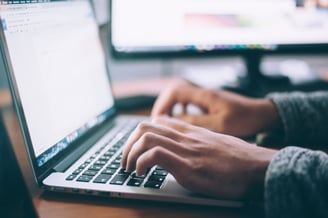 Security standards in Serbia usually include logistical measures such as password authentication and restricting systems access, as well as physical protection measures. This includes locking down the office space and equipment outside of working hours and when employees are not on the premises. Employers and other data controllers can determine the security measurements that are taken to protect employee data in Serbia, but the Serbian Commissioner may forbid the employer from processing data if it's determined that the manner of protecting the data is poor.
HR Best Practices: Take all necessary measures to protect employee data, considering both the sensitivity of the information and the risk if mishandled. In addition, ensure contracts with service providers detail the security and confidentiality measures that will be implemented.
---
Led by PeopleDoc's Chief Legal & Compliance Officer, the HR Compliance Assist team relies on a network of internal and external compliance experts and lawyers, including the global law firm Morgan Lewis, to provide clients with best practices and recommendations on topics such as HR document retention, employee data privacy, and HR electronic records. HR Compliance Assist also provides local compliance monitoring and alert services in select countries where PeopleDoc's customers have employees. HR Compliance Assist is a service exclusively available to PeopleDoc customers.