What is, and which organizations have to appoint a DPO?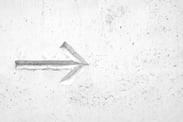 A Data Protection Officer (DPO) is a person in charge of verifying the compliance of the personal data processing with the applicable law. The DPO communicates information on processing personal data such as its: purposes, interconnections, the types of data and the categories of data subjects, length of retention and department(s) in charge of implementing processing. DPOs may be required by law or recommended.


The European General Data Protection Regulation (GDPR) requires that data controllers and data processors designate a Data Protection Officer in any case where:
the processing of personal data is carried out by a public authority or body, except for courts acting in their judicial capacity;
the core activities of the controller or the processor consist of processing operations which, by virtue of their nature, their scope and/or their purposes, require regular and systematic monitoring of data subjects on a large scale; or
the core activities of the controller or the processor consist of processing, on a large scale, special categories of data and personal data relating to criminal convictions and offences.


A DPO is not mandatory for every organization under the GDPR but is highly recommended. However, the local obligations under German Law still applies.

Germany has additional requirements beyond the GDPR as to when businesses must appoint DPOs. Under German law, Data Protection Officers must always be appointed when a company processes information subject to a data impact assessment or, when personal data is commercially processed for the purpose of transfer, anonymized transfer or market research. In addition, Germany requires businesses to designate a Data Protection Officer when there are consistently 20 or more employees who routinely process data through automated means. Note that DPOs have protected employment under the BDSG (i.e. DPOs can only be fired when there is evidence that would allow immediate termination for cause).