Does HR data processing require registration under data protection laws?
Data protection laws sometimes include conformity assessments, which help to ensure businesses follow regulations. Requirements can include registration before the Data Protection Authority and random audits. The General Data Protection Regulation (GDPR), which became effective on May 25, 2018, has helped make the requirements within the European Economic Area more uniform. That said, each Data Protection Authority remains independent and can create their own conformity assessments.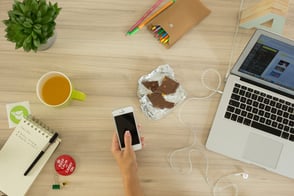 The GDPR is oriented on "privacy by design" and "privacy by default." Controllers (employers) and Processors (subcontractors) must implement all technical and organizational measures necessary to ensure the protection of personal data. In practical terms, the processing of personal data in every instance should be accompanied with the privacy concern in order to limit the amount of data processed from the outset (so-called "minimization" principle). HR teams should think carefully before collecting any new piece of data. Two key considerations are the reasons for collecting the data and the potential consequences (risks) of maintaining and processing this data.

The consequence of this accountability principle is the reduction of required Data Protection Authority notifications, once controllers and processors conclude that processing the personal data does not constitute a risk to privacy. Prior to the GDPR going into effect, processing personal data was subject to authorization from the competent data protection authority. Going forward, the new procedure will involve privacy impact assessments.

The GDPR has a few new compliance requirements to demonstrate accountability, such as:
maintaining a register of treatments implemented
the notification of security breaches (to the authorities and persons concerned)
certifications
adherence to codes of conduct
the DPO (Data Protection Officer)
Privacy Impact Assessments (PIAs)
HR Best Practices: Build in privacy considerations and risk assessments for all employee and candidate data collection processes. Follow the principles of "privacy by design" and "privacy by default."
---
Ultimate Software's HR Compliance Assist team relies on a network of internal and external compliance experts and lawyers to provide clients with best practices and recommendations on topics such as HR document retention, employee data privacy, and HR electronic records. HR Compliance Assist also provides local compliance monitoring and alert services in select countries where Ultimate Software's customers have employees. HR Compliance Assist is a service exclusively available to Ultimate Software customers.