What is the legal value of native electronic documents (that do not require signature by the parties)?
The majority of legislation generally recognizes the validity and probative value of documents that are natively electronic (i.e., created as electronic originals), subject to compliance requirements.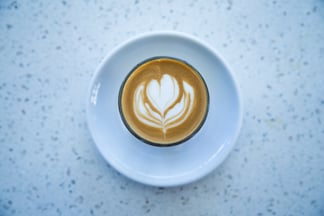 Natively electronic records are generally allowed in Denmark. "In Denmark, the rules of evidence are flexible and benefit the party who has handled the evidence properly - the rule of freedom for the court to assess the evidence."1 In the event that an electronic record is questioned in court, the judge would evaluate the document's validity based on the evidence.

The Danish IT Security Council created digital scanning and recordkeeping guidelines based on legislation and case law. The guidelines include the following recommendations for natively electronic records:
separating duties and functions relating to digital document management (i.e. one person/team shouldn't be controlling the whole process);
implementing technical security measures (such as preventing unauthorized access, safeguarding against data loss/corruption and ensuring availability);
implementing archive management practices (the records should be searchable, etc.);
authenticating digital records (including checking the return address, verifying any digital signatures, and only allowing authorized individuals to produce documents);
logging records to create an audit trail (including date/time stamps, the I.D. of the scanning operator, document number, etc.) and filing records in a secure, non-erasable system;
systematically testing filing processes to ensure quality;
ensuring the integrity and maintenance of the document management system (including back-up copies); and,
printing guidelines (i.e. determining how documents can be printed and how authenticity/integrity can be ensured).

By following the above guidelines, HR-related documents (e.g. employment contracts, letters of intent, etc.) can generally be created directly in electronic form, without need for a paper original.
1Council, The Danish Government IT Security. 1999. "Digital Documents – the Weight of Evidence." Ministry of Higher Education and Science. April 26. Accessed January 30, 2018. https://ufm.dk/filer/en/publications/1999/digital-documents-the-weight-of-evidence/html/clean.htm.