Do I have to obtain employees' consent in order to collect their personal data?
The processing of any personal data may impose obligations to the individuals the data is related to, the data subjects. Some jurisdictions only recognize processing personal data as lawful if the data subject has provided express consent. Other jurisdictions require a legal obligation to process the data, and may not require consent. The processing of HR personal data has raised questions and court decisions in a few countries, and interpretations may vary based on data privacy and labor law requirements. The concept of employee consent has been increasingly criticized because there is doubt as to whether consent can be given freely in the subordinate employee/employer relationship.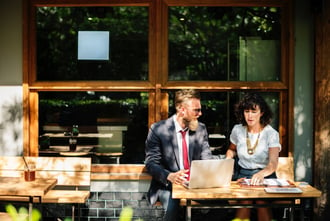 In Chile, employers can only process employee data with the employee's express and explicit consent, except when the processing of personal information is otherwise permitted by law or when the personal data is collected from publicly accessible sources (Personal Data Protection Law, 19628). Likewise, no authorization is required for the processing of personal data made by private legal entities for their exclusive use, its associates and entities that are affiliated with statistical purposes, pricing or other general benefits.

Employees (and other individuals) must be informed about the purpose of the storage and must give their consent in writing. Individuals can later revoke consent to having their personal data processed in writing, but this only applies on a go-forward basis.

When employers provide information in order to obtain the data subject's written consent, the document should inform the individual of: the purpose of the collection and storage of their personally identifiable information; and, the possible communication to the public (e.g. the purpose of fulfilling the employer's labor obligations, improving and maintaining the administration of the company, facilitating expense tracking and budgeting, tracking assignments, improving and maintaining security systems, etc.). This information can be included in the employment contract or in an addendum to the employment contract and should be provided before processing the data.


Sensitive Personal Data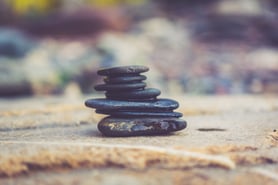 There are additional restrictions when processing sensitive data. Sensitive personal data includes physical or moral characteristics, such as personal habits, racial origin, ideologies and political opinions, beliefs/religious convictions, physical/mental health and sexual life. In principle, sensitive personal data cannot be processed by employers. All personal information (sensitive or not; including medical files) should be managed with due confidentiality. Only as an exception, and with the employee's consent, can certain sensitive data be processed when strictly necessary for the determination or granting of health benefits, or when specifically authorized by law (e.g. the IRS in relation to the information of the taxpayers and the Ministry of Health in relation to contagious diseases).
HR Best Practices: Build consent for data collection into employee contracts/addendums and onboarding agreements. Ensure individuals are clearly informed about the reasons that their data will be processed. If the purpose of the processing changes, employers will need to have employees consent to the new purpose in writing.
---
Led by PeopleDoc's Chief Legal & Compliance Officer, the HR Compliance Assist team relies on a network of internal and external compliance experts and lawyers, including the global law firm Morgan Lewis, to provide clients with best practices and recommendations on topics such as HR document retention, employee data privacy, and HR electronic records. HR Compliance Assist also provides local compliance monitoring and alert services in select countries where PeopleDoc's customers have employees. HR Compliance Assist is a service exclusively available to PeopleDoc customers.