What is the legal value of native electronic documents (that do not require signature by the parties)?
The majority of legislation generally recognizes the validity and probative value of documents that are natively electronic (i.e., created as electronic originals), subject to compliance requirements.
With respect to restrictions prohibiting the distribution and storage of electronic native documents, certain Canadian privacy legislation and common law principles protect employees from unauthorized collection, use or disclosure of "personal information." The phrase "personal information" is broadly defined as information about an identifiable individual other than contact information which would enable an individual at a place of business to be contacted.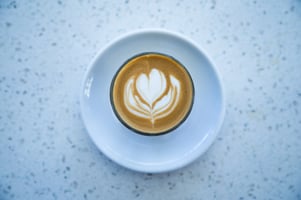 If personal information is included in native electronic documents, the employer may be expected to adopt security safeguards, including physical, organizational and technological measures, which are customary in its profession and appropriate to the sensitivity of the information. Examples of such measures may include restricting access to certain offices, training personnel, limiting access to information on a "need-to-know" basis, and using passwords and/or well-defined internal policies and practices.
The probative value of native electronic documents will be governed by the same federal, provincial and territorial evidentiary legislation, as well as any common or civil law principles, which govern electronic documents more generally. For example, at the federal level, the Canada Pension Plan provides that employers can satisfy record-keeping requirements by retaining records electronically in a readable format. Similar provisions exist in the Employment Insurance Act and in the Income Tax Act. There are no legislative requirements specific to native electronic documents alone.
Employee Pay Statements
Certain requirements must be met for pay statements under Canada's Labour Code (Sec. 254(1)) and the Personal Information Protection and Electronic Documents Act (PIPEDA). Pay statements are the only employment-related provision referenced in the Schedule to in PIPEDA.

Under the Regulations to PIPEDA, electronic pay statements must meet specific conditions to be considered "in writing" and properly "furnished" to the employee, including:
making pay statements available only to the employee through an electronic source (i.e., a website), which is accessible to the employee, and informing the employee of the location; and,
making pay statements readable and printable on a computer and printer which the employer shall provide private access to the employee for at least three years from the date the statement is made available.
In addition, the Canadian Payroll Association (CPA) issued a document entitled Pay Statement Guidelines which provides that electronic pay statements can be produced and implemented as a replacement for paper pay statements provided employees have confidential access to view and print them. The CPA includes publicly available lists of paystub legislative requirements and best practices on: http://www.payroll.ca/