Are there any data breach notification requirements?

A data breach is a security incident in which sensitive, protected or confidential data is copied, transmitted, viewed, stolen or used by an individual unauthorized to do so. Local data protection regulations have required data controllers to report such breaches in certain circumstances.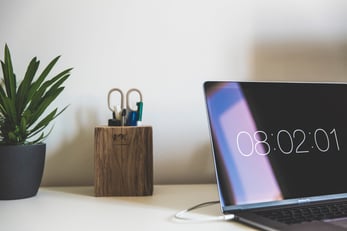 The Personal Data Protection Act (PDPA) includes a mandatory breach notification to the Personal Data Protection Commission (PDPC) in the event of a data breach that is likely to result in significant harm or impact to individuals or, if the breach is of a significant scale (i.e. There are 500 or more impacted individuals).

The PDPC should be notified as soon as practicable and no later than three days after determining whether the breach meets the required notification threshold. Employers and other organizations are also, with few exceptions, required to notify individuals if a breach is likely to result in significant harm or impact to affected individuals.

When notifying the PDPC, include the following information (Personal Data Protection (Notification of Data Breaches) Regulations 2021, Art. 5):
the date and circumstance which the employer first became aware of the data breach;
chronological account of the steps taken after becoming aware that a data breach occurred;
how the notifiable breach occurred;
the number of affected individuals;
the personal data or classes of personal data affected;
potential harm to affected individuals;
information on actions taken by the employer or actions that will be taken by the employer to eliminate/mitigate potential harm to affected individuals and, to address/remedy any failures/shortcomings that the employer believes caused, enabled or facilitated the breach;
information on the plan (if any) to inform affected individuals or the public that the data breach occurred and how affected individuals may eliminate/mitigate potential harm;
business contact information of the employer's authorized representative(s).


Employers should consider alerting the police in the event criminal activity is suspected. In the event of a suspected cyberattack, employers may also alert the Cyber Security Agency of Singapore through the Singapore Computer Emergency Response Team (SingCERT).
HR Best Practices: Having a data breach management program in place can help to ensure employers are prepared in the event that personal employee data is compromised. The PDPC's Guide on Managing and Notifying Data Breaches under the PDPA (revised on 15 March 2021) recommends that programs include:
a clear explanation of what constitutes a personal data breach;
how a personal data breach should be reported internally (For example, knowing the individual or team who should be informed of a potential breach);
how to respond to a breach; and,
the responsibilities of the data breach management team (creating a clear chain of command and, determining who would be responsible for assessing risks and making critical decisions).