The majority of legislation generally recognizes the validity and probative value of documents that are natively electronic (i.e., created as electronic originals), subject to compliance requirements.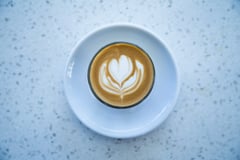 In late 2017, Serbia passed the Act on Electronic Document, Electronic Identification and Trust Services in Electronic Commerce. This Act states that electronic documents are allowed and the legal validity of electronic records cannot be denied only because the record was created in an electronic format. This law is expected to be implemented over the next 12 months through bylaws.
The legal value of an electronic record depends on a number of different factors, including the technical and security measures taken to create and maintain the record. Electronic identification service providers can be used to validate electronic records. Therefore, HR-related documents (e.g. employment contracts, letters of intent, etc.) can be created directly in electronic form.
That said, as there is no clear practice (the law was just passed and has not yet been fully implemented), it may be a good idea to temporarily use paper documents for records which may affect the rights and obligations of an employee (warning letters, decisions on employee terminations, etc.) Once by-laws are adopted, an official opinion may be requested from the Ministry in charge of labor issues until there is a clear practice in place.
---
Led by PeopleDoc's Chief Legal & Compliance Officer, the HR Compliance Assist team relies on a network of internal and external compliance experts and lawyers, including the global law firm Morgan Lewis, to provide clients with best practices and recommendations on topics such as HR document retention, employee data privacy, and HR electronic records. HR Compliance Assist also provides local compliance monitoring and alert services in select countries where PeopleDoc's customers have employees. HR Compliance Assist is a service exclusively available to PeopleDoc customers.