What is the legal value of native electronic documents (that do not require signature by the parties)?
The majority of legislation generally recognizes the validity and probative value of documents that are natively electronic (i.e., created as electronic originals), subject to compliance requirements.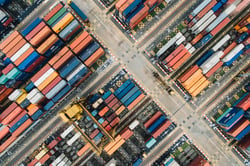 In France, Law No. 2000-230 of March 13, 2000 gave electronic documents the same legal value as paper documents and Law No. 2012-1510 of December 29, 2012 established equal treatment between electronic invoices and paper invoices. This has the consequence of giving probative value to electronic archiving, and also imposing electronic documents with the same legal archiving obligations as paper documents.
HR Best Practices: Natively-electronic documents are considered originals provided that the following cryptographic techniques are used:
Integrity by hash function: The hash condensed form of a text (the imprint), that is to say a series of characters representing the text that it condenses. By sending a document with its imprint (hashed) its integrity is guaranteed because the recipient can verify, by comparison, that the document has not been tampered with during the communication.
Time stamp: Time stamps certify hours and dates of the document's creation and reinforce its authenticity.
---
Ultimate Software's HR Compliance Assist team relies on a network of internal and external compliance experts and lawyers to provide clients with best practices and recommendations on topics such as HR document retention, employee data privacy, and HR electronic records. HR Compliance Assist also provides local compliance monitoring and alert services in select countries where Ultimate Software's customers have employees. HR Compliance Assist is a service exclusively available to Ultimate Software customers.