What security obligations are imposed on data controllers and data processors?
Security requirements may not always be included in the data protection law, but are key to guaranteeing lawful processing of personal data. The entity processing the data must take all useful precautions with respect to the nature of the data and the risk presented by the processing, to preserve the security of the data and prevent alteration, corruption or access by unauthorized third parties.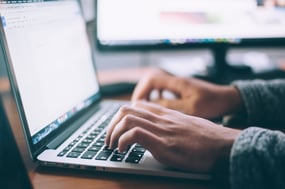 Appropriate technical and organizational measures should be implemented to ensure a level of security appropriate to the risk. In Denmark, the Personal Data Act (2000) sets security standards for processing personal data (Section IV, Chapter 11). Under the Act, controllers must take necessary technical and organizational measures to protect information from being illegally or accidentally destroyed, lost or compromised. Data controllers must also ensure that data processors also follow technical and organizational security measures through written agreements. These obligations are continued in the GDPR.

The Danish Data Protection Agency requires encryption when transferring sensitive personal information and personal numbers. In addition, encryption is recommended when sensitive personal information, passwords and social security numbers are sent via email.

Companies should assess appropriate organizational and security measures based on the:
type of data and the context in which it's being used,
the consequences of losing that data, and
cost of implementation.
The Danish DPA requires that data controllers (i.e. employers) ensure that:
a firewall is established and kept updated,
services and computers are kept updated with regards to security at all times,
protection against viruses is established, and
security settings on computers meet company requirements.
Additional security measures, such as anonymization or pseudonymization, might be recommended depending on the sensitivity of the HR data.

Agreements with third parties who process personal data should be in writing and include provisions to take necessary technical or organizational security measures to ensure:
data is not lost or destroyed,
data is inaccessible to unauthorized individuals, and
processing personal information follows statutory requirements.
The Danish DPA will be issuing guidelines on data security based on the GDPR.
HR Best Practices: Implement technical and organizational security measures appropriate to the sensitivity of the personal HR data that you collect. Work with your tech teams to encrypt sensitive personal information, passwords and personal numbers. Partner with service providers to ensure they are following security measures and detail the requirement in writing.
---
Led by PeopleDoc's Chief Legal & Compliance Officer, the HR Compliance Assist team relies on a network of internal and external compliance experts and lawyers, including the global law firm Morgan Lewis, to provide clients with best practices and recommendations on topics such as HR document retention, employee data privacy, and HR electronic records. HR Compliance Assist also provides local compliance monitoring and alert services in select countries where PeopleDoc's customers have employees. HR Compliance Assist is a service exclusively available to PeopleDoc customers.