What security obligations are imposed on data controllers and data processors?
Security requirements may not always be included in the data protection law, but are key to guaranteeing lawful processing of personal data. The entity processing the data must take all useful precautions with respect to the nature of the data and the risk presented by the processing, to preserve the security of the data and, prevent alteration, corruption or access by unauthorized third parties.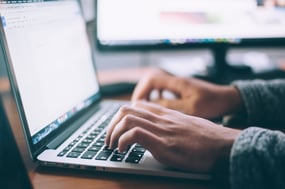 Appropriate technical and organizational measures should be implemented to ensure a level of security appropriate to the risk. Employers in Denmark should follow the general security standards listed in Article 32 of the General Data Protection Regulation. When protecting employee and applicant data, consider the sensitivity of the information, the technology available, the expense of protecting the data and the risk to individuals if the data is compromised. Then take organizational and technological measures, including:
pseudonymization/encryption;
measures to ensure the confidentiality, integrity, availability and resilience of information processing systems;
measures to restore the system and access in case of an incident (such as a power outage);
processes to regularly test and assess the system to ensure continued security.
The Danish Data Protection Agency has provided security and data protection best practices when working from home. If there is a need to store documents locally on the device, employees must ensure that:
the device or document/file is encrypted;
no one has access to the device;
there is a method of document-versioning, so that data are not lost or altered; and,
documents are uploaded to the organization's IT system as soon as possible and that locally stored documents are deleted immediately.
HR Best Practices: Denmark employers should encrypt emails which contain sensitive personal data or confidential personal data. The disclosure of personal employee data to employee representatives and trade unions requires a legal basis.

Ensure contracts with service providers detail the security and confidentiality measures that will be implemented. In addition, regularly train employees who may have access to personal information, to ensure that they are following all technical and organizational security measures that have been put in place.